Chicago Uplighting Rentals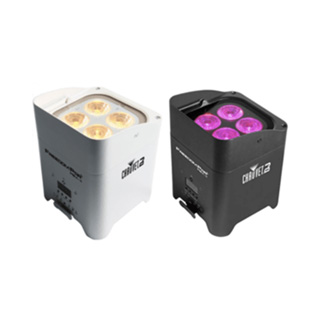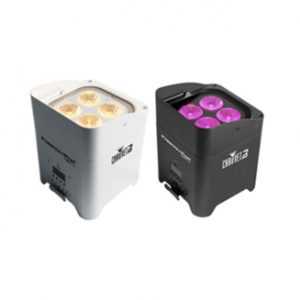 Chauvet Wireless Hex 4 Uplight
Chauvet Freedom Par Wireless LED Hex-4 Uplight adds some serious party to your special event with bright, full color lighting, wireless control and settings. The Freedom Par Wireless Hex-4 uplight is part of Freedom Par's hexagon series which is Chauvet's most popular wireless LED product. If you like to entertain on the go, the Freedom Par Wireless Hex-4 Uplight is what you need to make sure your party is on point all night long. The Freedom Par Wireless Hex-4 Uplight is a wireless LED uplight that features a built-in battery pack so you can easily move it from place to place.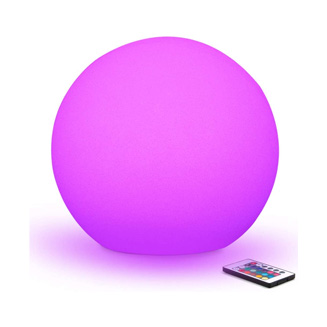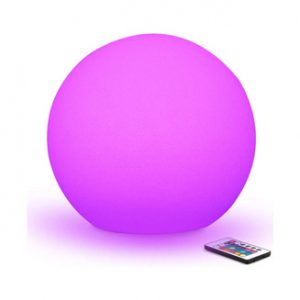 LED Glowing Ball Light Orb
A super unique lighting product that you've never seen before. This is a ball that can glow up to 12 hours with just one single charge, and you can choose a static color (16 colors including white) or set to any 4 lighting effects such as gradual color-changing, strobe effects, and so on. It comes with a remote control and it's small and easy to carry around. You can even use it in your bedroom and add some nice light ambiance. It also comes in a waterproof casing, so you can use it in the garden, in the patio, or beside the pool. Battery life lasts up to 12 hours continuously after each full charge. Do not float on a pool or submerge in water.
Chicago Uplighting Rentals FAQs:
Where can I rent Uplighting Chicago?
For your event lighting rental, Chicago AV Rentals has got you covered. We have the best uplights and glowing light orb to make a beautiful atmosphere at your event.
What kinds of lights are best for a wedding uplighting rental?
Chauvet Wireless Hex 4 Uplight can give a different glow to your wedding or party. It is wireless, so no hassle for managing that, and it has inbuilt special effects too.