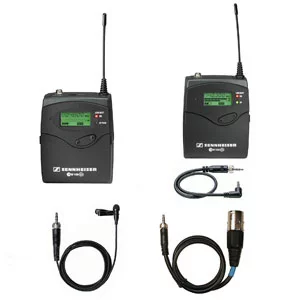 Sennheiser EW 122 G3 Cardioid Lavalier Wireless System
Discrete and easy on the voice, the compact cardioid clip-on microphone in the Sennheiser EW 122 G3 wireless mic system rejects noises coming from the side, resulting in lower risk of feedback. Without having to speak very loudly, the presenter's voice is delivered in a rich and full manner.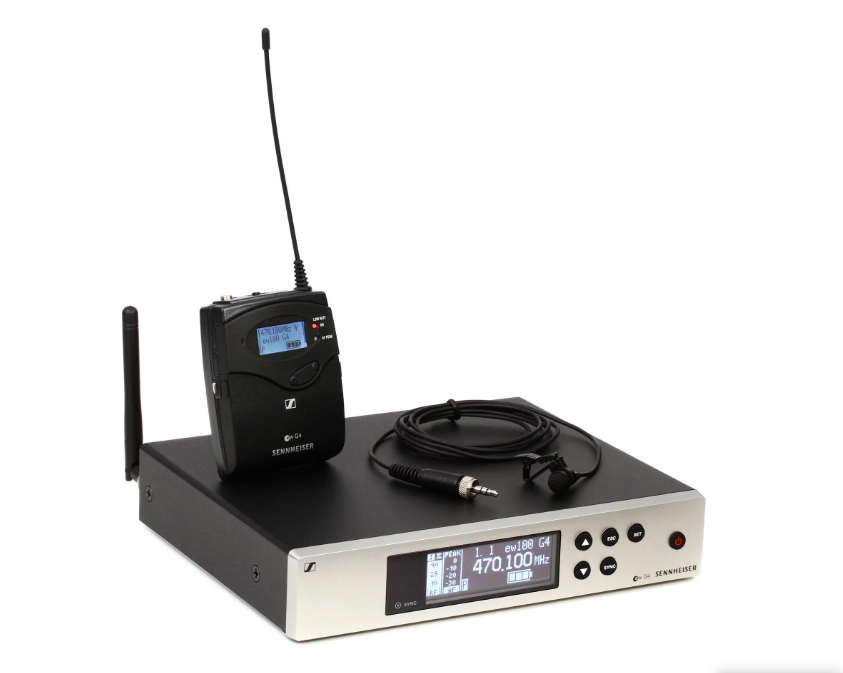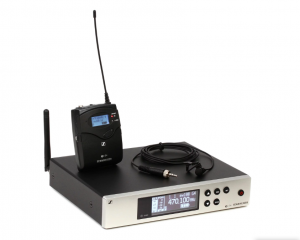 Sennheiser EW 100 G4-ME2 Wireless Lavalier Microphone System - A1 Band
Achieve great-sounding presentations with Sennheiser's ew 112 G4. This all-inclusive wireless system includes an inconspicuous ME 2-II omnidirectional lav mic that's designed to reproduce speech naturally. You also get a bodypack transmitter and an easy-to-set-up rackmountable receiver.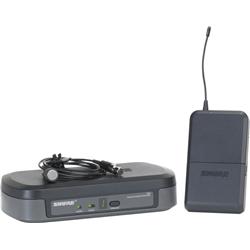 Shure PG14/PG185 Performance Gear Wireless Lavalier
The Shure PG14/PG185 Performance Gear Wireless Lavalier Microphone System includes the PG4 Diversity Receiver, PG1 Bodypack Transmitter, and PG185 discreet Condenser Lavalier Microphone for presenting. With the Shure Performance Gear PG Series Wireless systems you get a reliable, portable system with up to 10 selectable frequencies and frequency agility.