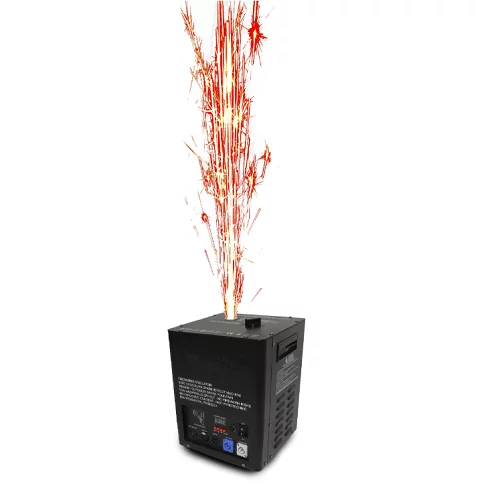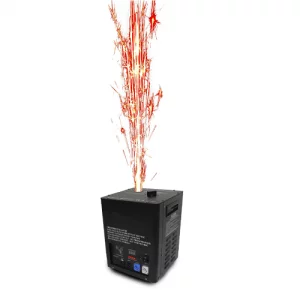 Rent Cold Sparkler Fountain Machine
This cold sparkler machine has a DMX system that uses Ti Composite powder to produce fireless cold sparks. The Cold Sparkler Fountain Machines are reusable, easy to use and environmentally friendly. They can be used indoors as well as in outdoor locations where fireworks and pyrotechnics are not permitted. Please double check your local and state law and clear it with the venue before you rent.
Features:
Safe for Indoor and Outdoor Usage
Easy setup multiple locations
Virtually No Smoke, No gunpowder and No foul smell in the air.
Avoid the dangerous pollution and fire created by traditional powder.
Adjustable sparks height from 1.5 to 5m.
Adjust the density of the fountain
Up to 10-20 min effects time after fill up
DMX controllable, can be started and stopped at any time.
Brings you an enigmatic scene
Create an uplifting environment
Perfect to set the mood at the stage, weddings, KTV, Disco and all the events you can name
Cold Sparklers Rental FAQs
What is a cold sparkler machine, and Are cold sparklers safe?
The Cold Spark Machine offers a safe, simulated pyrotechnic experience where you can create a real fireworks display without all the dangers. This device does not feature any pyrotechnics but instead offers a safe, simulated pyrotechnic experience. It is entirely safe to use and emits a cold to the touch fountain of sparks from a small spark machine that will light up your event with little effort.
How does a cold spark machine work?
Sparkler machines heat granules of Titanium and Zirconium powder which creates glowing sparks. Sparkler machines cool down the glow to a safe temperature before releasing it onto the stage on set to create a non-flammable special effect.