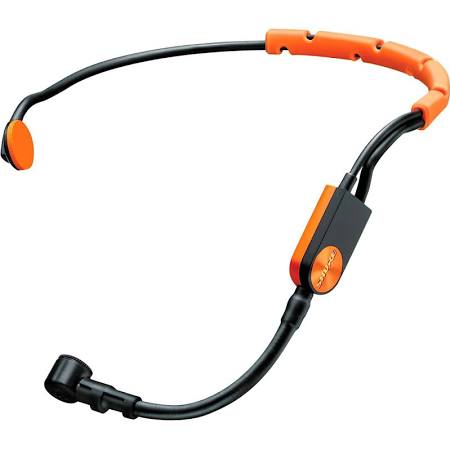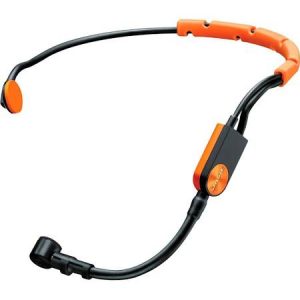 Shure SM31FH Headset
The perfect aerobic Bluetooth microphone headset for fitness instructors.
Condenser Microphone to suppress background noises
Moisture repelling function keeps the performance of the headset upbeat
Windscreen included to extra clear sound quality
Fitness and Aerobics Coaches don't have to shout anymore and don't have to worry about humidity ruining the headsets.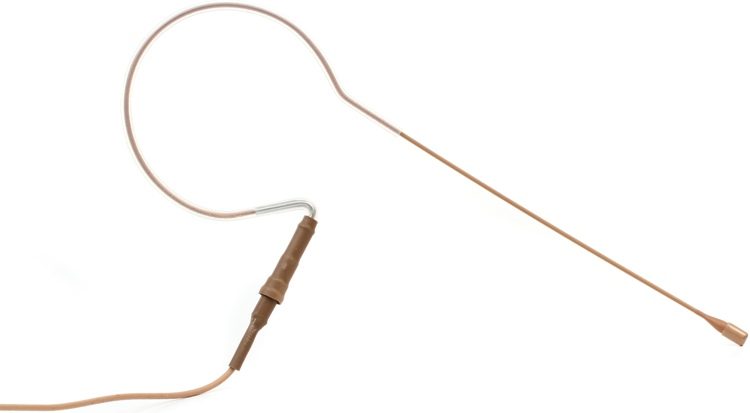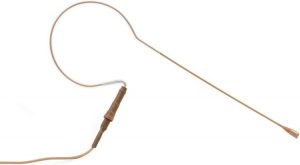 Countryman E6 Directional Earset for Sennheiser - Speaking, Tan, 2mm
Rent the microphone, which will give your voice a boost and keep itself hidden. The Countryman E6 is designed for professional audio applications. It has a compact and lightweight design, provides excellent audio quality, and features a flexible gooseneck. The E6 is designed to be worn with the bodypack transmitter and allows you to focus on your presentation, while still being heard clearly. The microphone is supplied with a foam windshield which reduces wind noise, and a wire guide that is attached to the bodypack transmitter.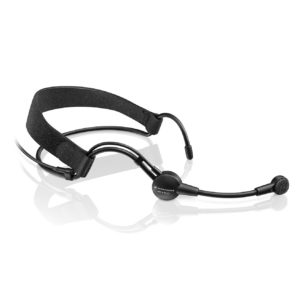 ME 3-II
High-quality audio recording microphone for podcasters, vloggers and Sound Designers.
Lightweight so you don't feel like wearing a burden
High-quality audio-recording so that your audience has a focus on you
Suppress background interference with the pre-polarized condenser and cardioid pickup pattern.
Headphone Rentals FAQs
Which microphone is the best for stage shows?
If you are looking for a microphone to give a speech or to interview someone, Countryman E6 Directional Earset for Sennheiser is the best choice for you. The headset is invisible, and thus the focus remains on the speaker and their voice.
Which microphone shall I choose if I am a podcaster?
ME 3-II has been designed for podcasters, YouTubers, and Sound Designers to give unbelievable sound quality.
Which microphone do you recommend for fitness trainers?
Shure SM31FH Fitness Headset has been specially curated for aerobics and fitness trainers. It has inbuilt moisture repelling function, and thus humidity and sweat will not come in the way of your exercise.