Projector Screens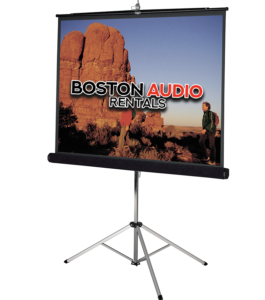 Projector Screen
When you need to rent a projector screen to supplement a slide presentation or an audio visual display, Boston Audio Rentals provides nationwide clients with advanced projector screen options. If you are planning an outdoor movie display, you can rent a projector screen that optimizes the brightness from the projector to block out fading from sunlight. And if you need to instruct a class or training seminar for a large number of viewers, you can rent a projector screen that stretches across a large surface area.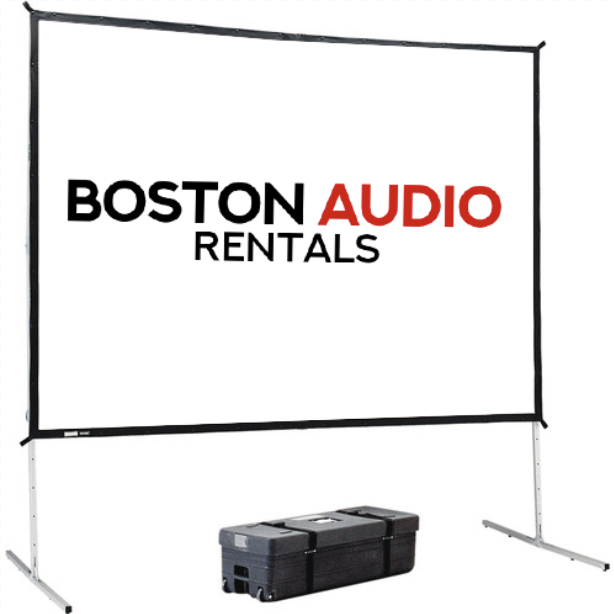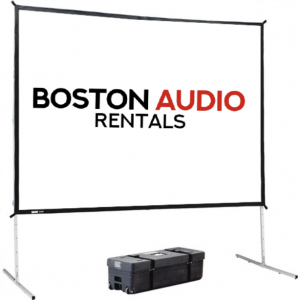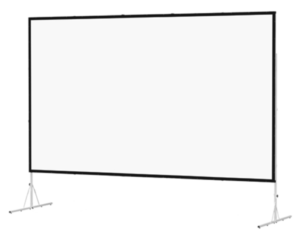 9 x 12 Projector Screen with Dress kit
For maximum viewing capability we offer 9 x 12 fast fold projector screen (with black dress kit). This screen also has rear projection capability (Meaning the projector can be placed behind the screen rather than in front of it) for a cleaner more elegant setup.